Media release: Solar thermal in Port Augusta Key Part of Securing SA's Clean Energy Mix - Response to Australian Energy Council Report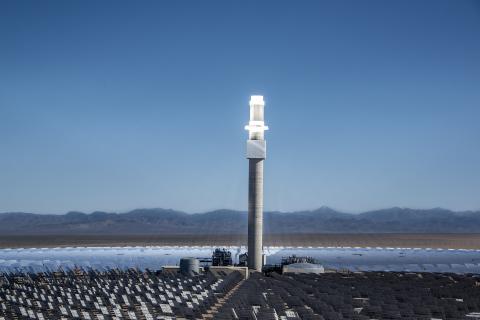 Media release: Solar thermal in Port Augusta Key Part of Securing SA's Clean Energy Mix
Repower Port Augusta has called on the South Australian and Federal Government to back plans to build solar thermal in Port Augusta following a new ACIL Allen report into energy security options for South Australia.
The report, funded by the Australian Energy Council, highlights that building a new 'synchronous' generator like solar thermal in Port Augusta would deliver network benefits to South Australia. The report however fails to investigate the potential for solar thermal with storage.
"There's no doubt South Australia needs to see investment in new, dispatchable generation as we transition to clean energy. Disappointingly this report fails to consider the solution staring the authors in the face: building solar thermal with storage in Port Augusta" Dan Spencer Repower Port Augusta campaigner said.
"Since the closure of the Port Augusta coal burning power station South Australians have had to deal with high gas prices. Building a new solar thermal generator in Port Augusta would provide the needed network services and some dispatchable clean competition to the gas generators" Mr Spencer said.
Despite looking at storage options the report does not consider solar thermal with storage.
"For this report not to consider one of the world's most advanced and cost effective storage technologies that companies are actively seeking to build in South Australia is pretty ridiculous" Mr Spencer said.
"With the South Australian Government currently tendering for its power supply and the Federal Government promising to back solar thermal with funding before the election we have the opportunity now for Premier Weatherill and Prime Minister Turnbull to work together and build this 21st century solution for South Australia" Mr Spencer said.
The report highlights the risk of looking to build new gas plants due to high gas prices, something Repower Port Augusta says the SA Government should be wary of.
"The South Australian Government's power purchase seems to be targeted at either solar thermal or gas. This report highlights the risk of building new gas when gas prices are going through the roof. It's critical the State Government uses its power purchase to invest in creating a new industry for SA without the risks of polluting and expensive gas" Mr Spencer said.
For media inquiries: Dan Spencer 0423 865 632