Update: Progress in Canberra and Adelaide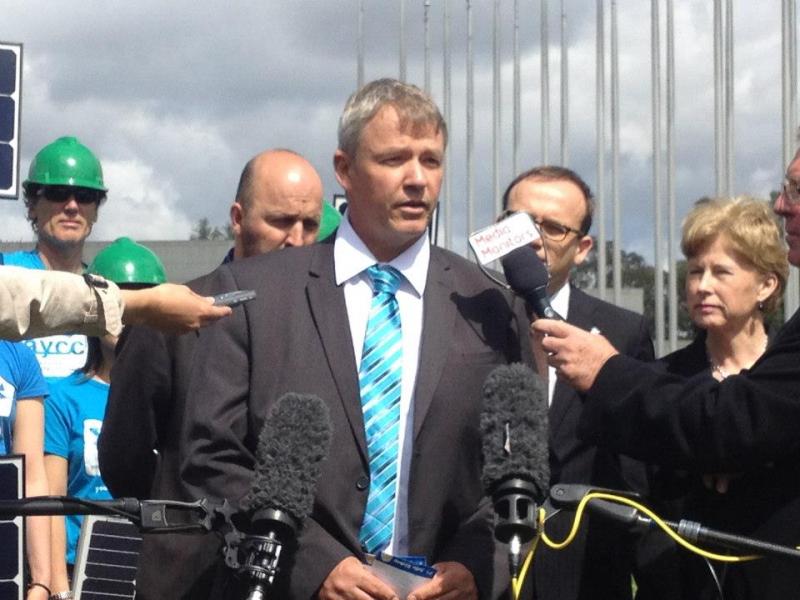 Just over two weeks ago 100 people arrived in Adelaide after walking 328 kilometres from Port Augusta in support of solar thermal power. They were met by 1500 people in Rundle Park in Adelaide, and joined by hundreds of people around the country Walking for Solar in their own home town. Thank you and well done to everyone that helped make this happen.
Last week the RPA team delivered this message to Parliament House in Canberra. Over 3 days we met with close to 40 Senators, Members of Parliament and advisors telling them that solar thermal makes sense, and that the community is behind it. Progress was made with both major parties showing interest in the proposal. However, neither side of Parliament were ready to commit to anything, so we will need to continue to build pressure until solar is built.
On a state level, progress was made yesterday in Adelaide with the SA Parliament agreeing to look seriously at the proposal to repower Port Augusta. Dan van Holst Pellekaan's motion to set up a select committee to investigate solar thermal in Port Augusta was passed with bipartisan support. The committee will spend a few months receiving submissions from the public and researching the viability of the solar proposal, and report back to Parliament with recommendations. This means that if there's enough community support the State Parliament may adopt recommendations and legislate to support building solar in Port Augusta.
So progress has been made, but we will need to keep the pressure on to make sure this talk in state and federal parliaments turns into real action for solar in Port Augusta.